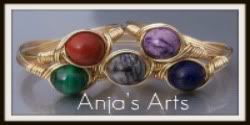 This month, I asked my sponsors what they are most looking forward to this June, and their favourite TV show. Here is what Christy had to say:
For the month of June I am extremely excited to celebrate my sons 8th birthday by going to the Sea Life Aquarium at the Mall of America. Currently my favorite tv show is Criminal Minds.
Don't forget, you can use the code KnitNicole15 to save 15% in the shop!