This month, I asked my sponsors what they are most looking forward to this June, and their favourite TV show. Here is what Nancy had to say: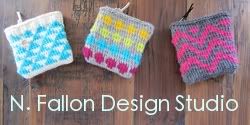 At the end of June, the hubby & I, who eloped on Leap Day, are having our wedding reception with friends and family. I'm very excited for it and can't believe it's already so close!
I'm a self-proclaimed TV junkie, so I have to name a few: Loving Modern Family, Girls (HBO), and Dexter the absolute most.