Today, Samantha (would you like me to link you, sam?) and I had somewhat of an impromptu photo shoot. I wasn't anticipating being the model, but that's just how it went. Please, do excuse the fact that my hair needs to be re-done, this purple will not stick to my hair. Well, nothing will stick to my hair, I've absolutely killed it with all the bleaching I've been doing lately.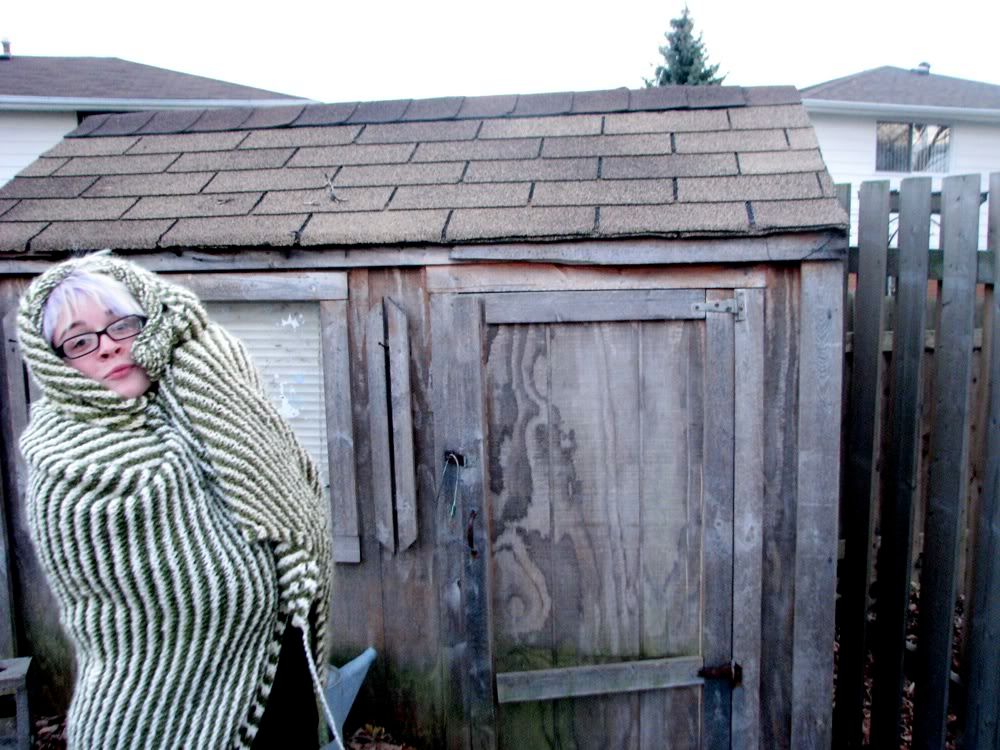 Also, I still haven't finished the ends. I'm a terrible procrastinator like that. This is what it looks like close up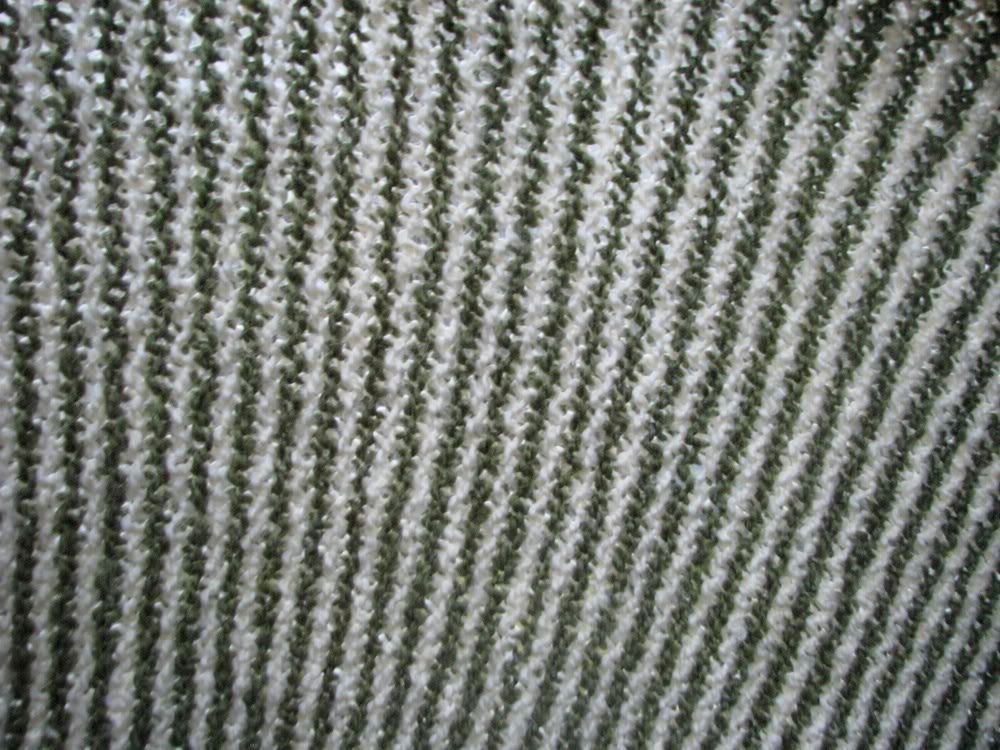 Homespun, 4ish skeins of Olive and the same amount of Deco. Unsure of that size needles. Basic "Grandma's favourite dishcloth" pattern, only giant sized.
More pictures of other finished items coming over the next few days! And pictures of the cookies I made for the cookie party!