This is the giant Ruffles blanket. It's actually surprisingly warm, being acrylic and all. Rachel has sent the money order, and as soon as I get it, I will be sending it off!
These pictures are, once again, taken by
Samantha
.
Yes, it was THAT cold out. Don't let the leaves throw you off, it felt like the dead of winter.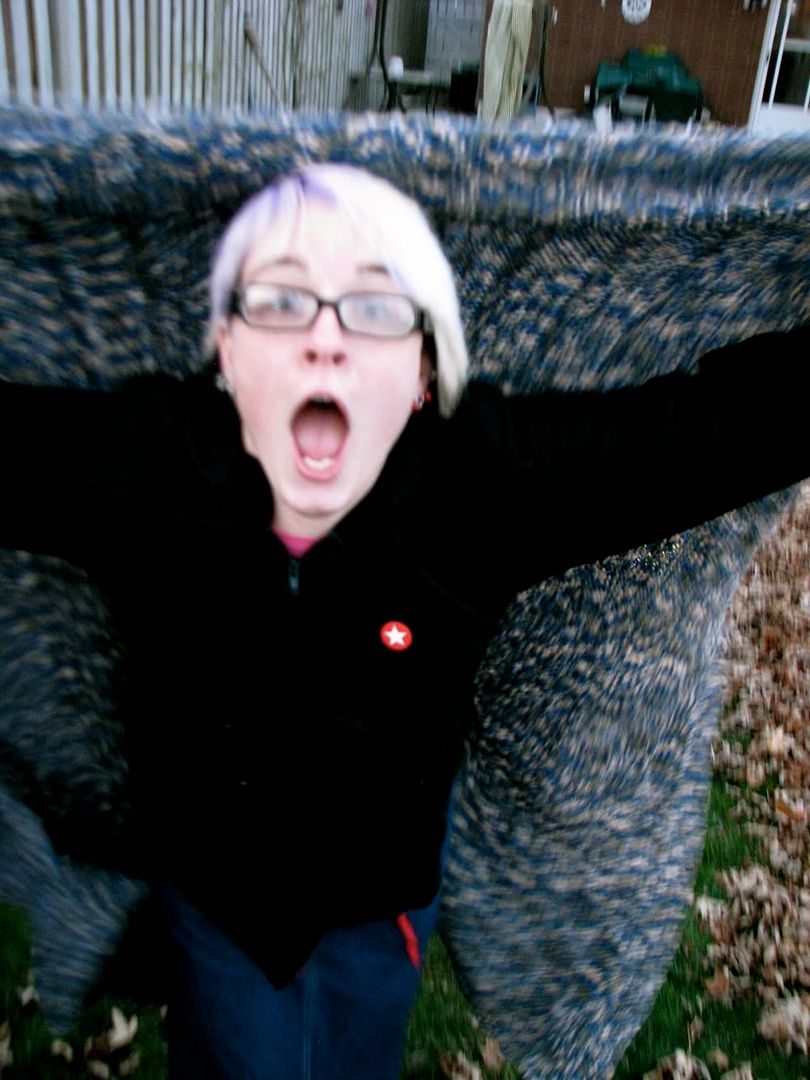 These were the only 2 pictures that came out somewhat nicely. I'm not a fan of having my picture taken, and I was just goofing around the entire time.